I saw this neat idea at Good Golly Miss Holly's lovely book blog and thought I might share this thing with you guys. :)
Have you ever wondered how fast you could read? I sure did! I was just looking about Holly's blog and I came across this interesting little post and couldn't help but take the quiz myself! ...And the results are in:
I read 550 words per minute, making me 120% faster than the national average.
That's honestly...a bit crazy lol. I used to be an
incredibly
slow reader before I started this book blog. Heck even a few months ago, I was a slow reader! I'm really glad that I can read faster now hehe. :)
If I maintained this reading speed, I could probably finish:
Harry Potter and the Sorcerer's Stone in 2 hours and 20 minutes
A Tale of Two Cities by Charles Dickens in 4 hours and 6 minutes
Alice's Adventures in Wonderland by Lewis Carroll in 48 minutes
The Lord of the Rings by J.R.R. Tolkien in 14 hours and 30 minutes
I could also probably read 7 books on my Kindle Keyboard
assuming
the average book length is 136,604 words.
So, guys, go take the test for yourself! :D Click on the e-reader below and staart~ Be sure to come back here and leave your results in the comments. :) I want to know what you guys get!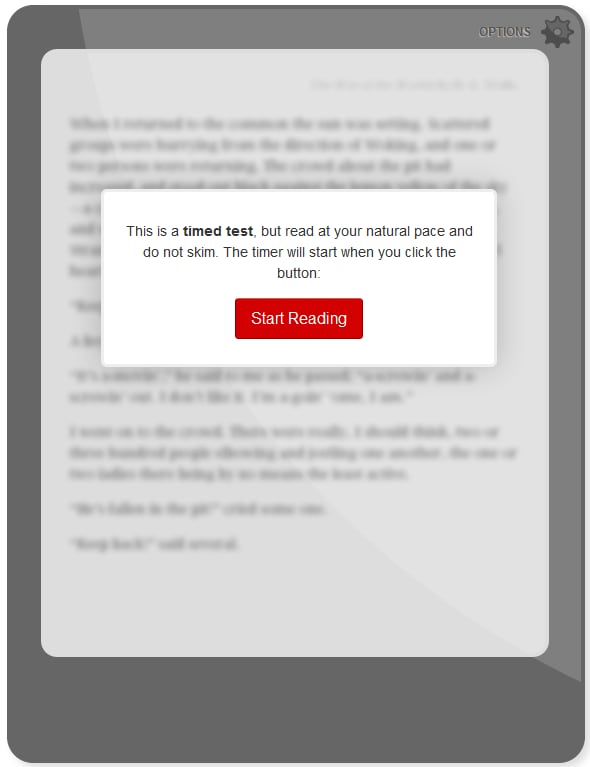 Source:
Staples eReader Department
P.S. Be sure to enter my giveaway celebrating my near 200 followers :) It's out of this world! Win IMMORTAL RULES, Masque, and more! ♥ It's also absolutely
INTERNATIONAL
(granted The Book Depository ships to your country!) Click the button below to enter!