This week, my picks are:
In this riveting debut, a telepathic girl must figure out why she is the key to her brand-new world--before the wrong person finds the answer first.

Twelve-year-old Sophie has never quite fit into her life. She's skipped multiple grades and doesn't really connect with the older kids at school, but she's not comfortable with her family, either. And Sophie has a secret--she's a Telepath, someone who can read minds. But the day Sophie meets Fitz, a mysterious (and adorable) boy, she learns she's not alone. He's a Telepath too, and it turns out the reason she has never felt at home is that, well...she isn't. Fitz opens Sophie's eyes to a shocking truth, and almost instantly she is forced to leave behind her family for a new life in a place that is vastly different from what she has ever known.

But Sophie still has secrets, and they're buried deep in her memory for good reason: The answers are dangerous and in high-demand. What is her true identity, and why was she hidden among humans? The truth could mean life or death--and time is running out.
MG! EEEEP! Yes, this book is totally MG but that doesn't stop it from sounding adorable! ♥ :3
-----------------------



Miranda wakes up alone on a park bench with no memory. In her panic, she releases a mysterious energy that incites pure terror in everyone around her. Except Peter, a boy who isn't at all surprised by Miranda's shocking ability.



Left with no choice but to trust this stranger, Miranda discovers she was trained to be a weapon and is part of an elite force of genetically-altered teens who possess flawless combat skills and powers strong enough to destroy a city. But adjusting to her old life isn't easy--especially with Noah, the boyfriend she can't remember loving. Then Miranda uncovers a dark truth that sets her team on the run. Suddenly her past doesn't seem to matter...when there may not be a future.

Dan Krokos' debut is a tour-de-force of non-stop action that will leave readers begging for the next book in this bold and powerful new series.
Summary from
Goodreads
.
Doesn't that cover look particularly...epic? c: I've been wanting this book ever since I saw it on Netgalley, and I managed to snag a copy at ALA! ♥
Happy Fourth of July, everyone! ♥ Hope y'all have a SPECTACULAR day! :D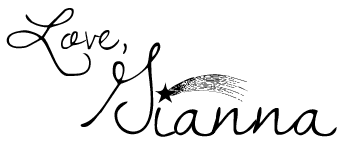 P.S. Please please
please
vote for the smexy Kaidan from
Sweet Evil
on July 13 at the YA Crush Tourney. It would mean the WORLD to me if you guys did, and even MORE if you guys grabbed the button or changed your avatars to show your support! ♥ Thanks for reading! :)
(Also, the button isn't as big as it seems! I just made it
look
larger to make it a bit more easy on the eyes.)